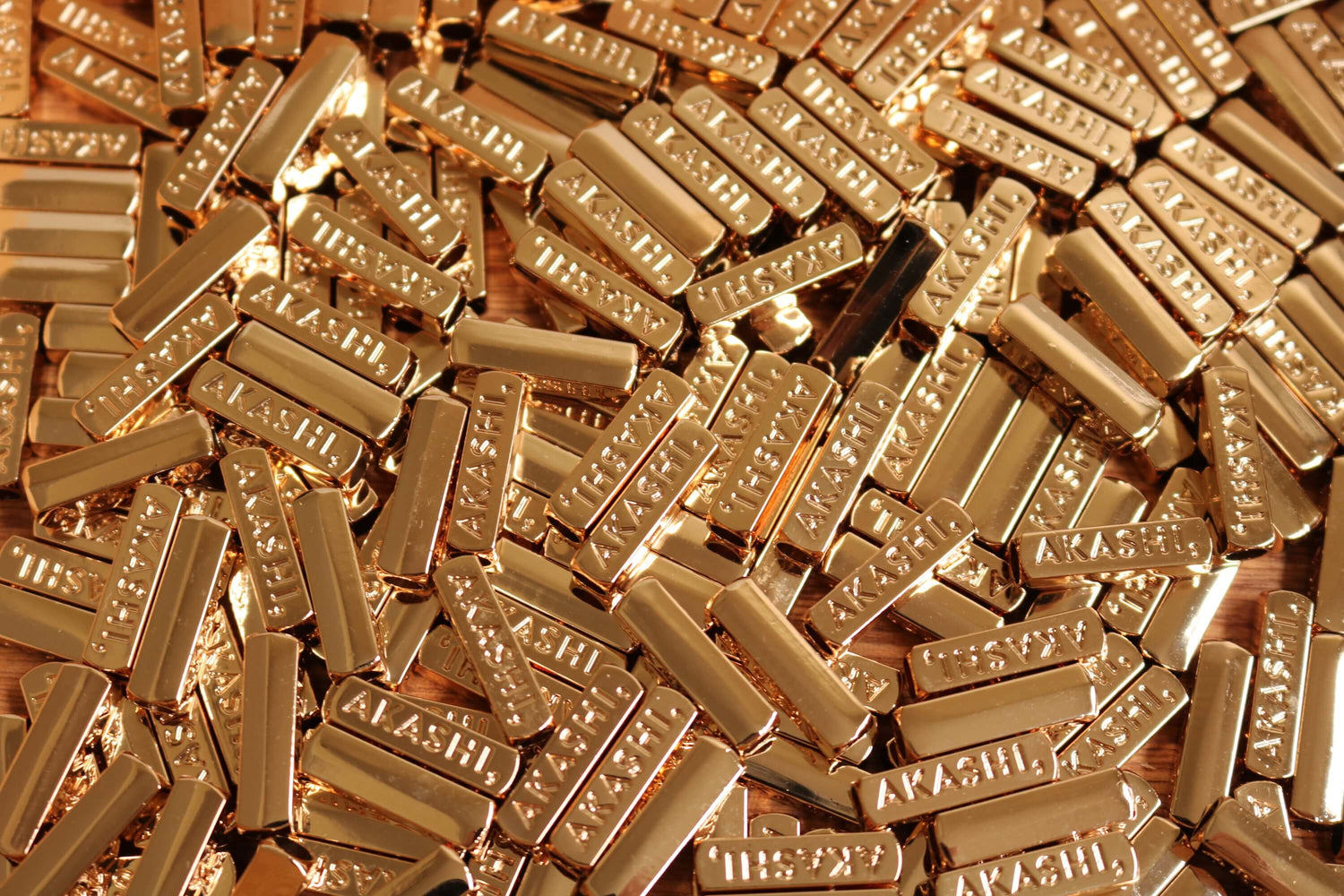 Frequently Asked Questions
What if you're out of my size? Do you re-stock colors / sizes? How often?
We produce all our pieces in limited production runs—so availability and any restocks depend heavily on season, demand, and the materials we source. To be notified of when / if specific item restocks will occur, follow us on Instagram and make sure to join our email list. You can find that on our blog, here.
What is a Noragi?
With roots in historical Japanese workwear, the Noragi is a signature piece widely associated with 日本. Our AKASHI-KAMA Noragi is a light jacket is influenced by American streetwear with a Japanese workwear silhouette. It is a progression of the historical style, inspired by our Japanese American heritage and the blending of cultures.

Learn more about the Noragi and our design of this classic garment.
Can I wear these if I'm not Japanese or even Asian?
What's your exchange / return policy?
For exchanges: Risk-free size shopping. We offer complimentary size exchanges to ensure your ideal fit. Unworn + unused items can be exchanged within 14 days of receipt for a different size in stock, or store credit. Exchange shipping is covered for domestic orders. Please email hi@akashi-kama.com
For returns: Unworn + unused items can be returned within 14 days of receipt for store credit. A return label will be provided, otherwise you may use your own method and ship to the return address on your order. For the return portal, click here. Please note that initial shipping costs are not refundable. Certain orders are not eligible to be returned, including; sale / off-season items, international orders, specific pre-orders, uniform, or orders using promo codes and all collaboration products.
AKASHI-KAMA reserves the right to reject returns if it determines the customer is attempting to return items that have been worn, soiled, altered, or for any other exploitation of this return policy. Worn items will be sent back or subject to a cleaning + restocking fee.
Do you ship internationally?
We've temporarily paused all international shipping while we overhaul our system. International shipping for all orders will be live again in approximately 1 week. Thank you for your patience, please reach out to hi@akashi-kama.com with any questions.
Do you ship orders to the UK & EU? If so, how will orders be shipped?
Yes, we ship to the UK & EU. To get your order to you, we've partnered with Passport Shipping and they will be the Seller for all orders to the UK for orders under £135 and orders to the EU for orders €150 and under.
How do we care for the garments?
Because of the high quality of the fabrics we use, please practice good garment care.
For specific detailed instructions, refer to the inner tags on your item.
How do I know what size I am?
To know what size you are, please refer to the respective product page for sizing guides. We're also happy to offer a sizing recommendation or answer any questions. Contact us.
Can I buy them in store?
Currently we only have our online shop.
When / how will my garment ship?
Our orders ship via USPS standard or USPS priority depending on the order size. Allowing for order processing, shipments will go out within 1-3 business days. Once your goods are entering fulfillment, you will receive a shipment notification email.
What song should I be listening to?